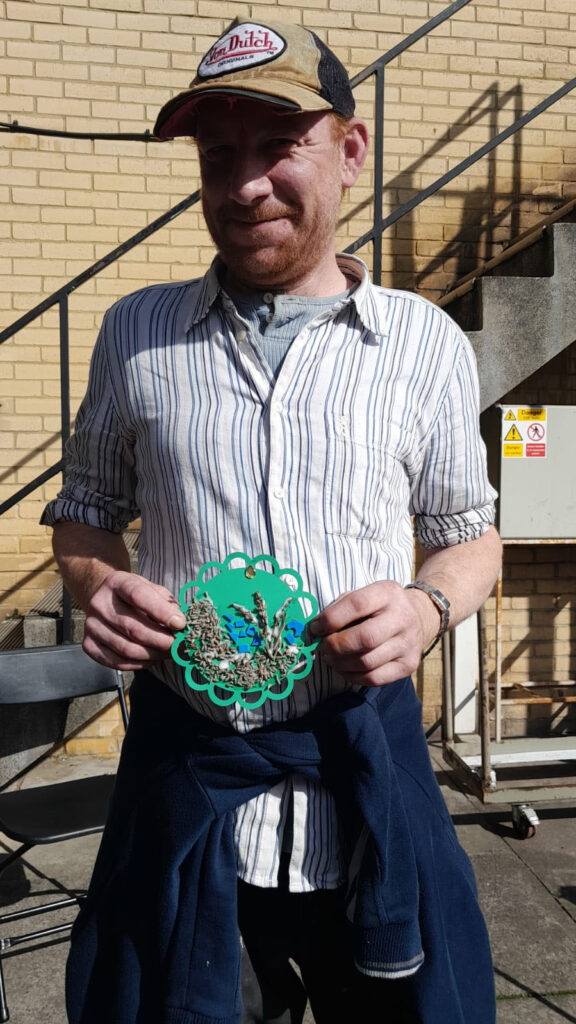 September Recovery Pride – The Grove located at Bruce Grove buzzed with activity celebrating individuals who overcame addictions with professional support. Cakes, songs and testimonials shared with an award ceremony, made the event the place to be on a sunny Friday afternoon. Images man with art plate – flyer pride recovery
October
Supporting Breast Cancer Awareness "Bust a Move" Professional bra fitter Rachel provided a fabulous
workshop on how to choose the right bra for your shape and size, as well as tips on how to prevent and detect breast cancer.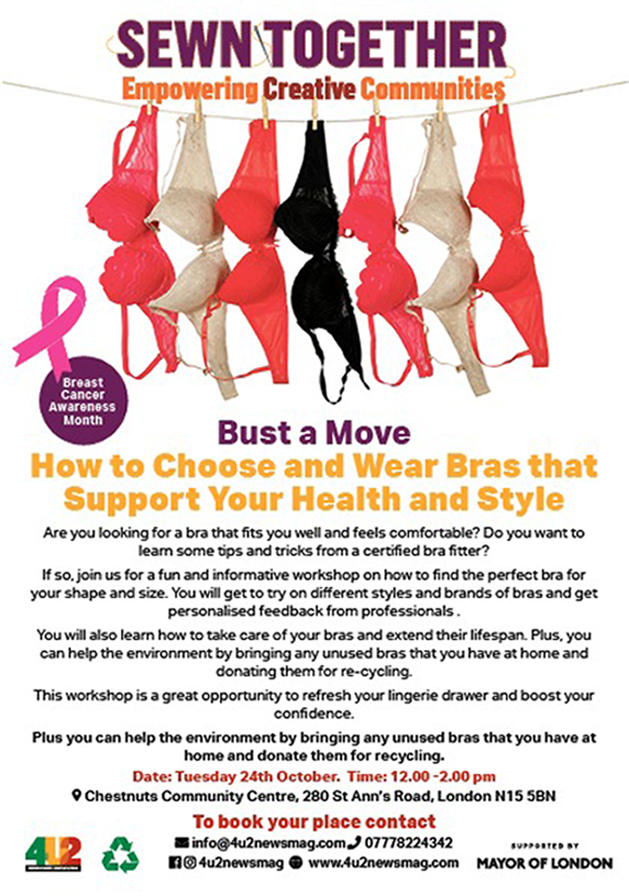 November Black Communities Healthy Living & Lifestyle Fair – Over 500 guests
attended this annual fair, which offered stalls selling a variety of handmade
items, holistic zone beauty treatments, and the launch of parks for all in the Go
Green room with Robert, Cllr Lucia Das Neves, Wendy and Racheal.