Art is Medicine by Winnie Chan
"Paradoxically, I was a doctor and a patient at the same time. Halfway through my medical degree, I was diagnosed with a severe mental health illness. My medical knowledge provided me with an in-depth insight into my own mental health illness which other sufferers may otherwise lack. In my creative art-making,

I received first-hand the therapeutic benefits via the process of self-expression which helps to relax my mind, resolve my internal emotional conflicts, and restore my cognitive function. I like to express my Christian faith through painting, pouring out my emotional pains using a spectrum of colours. If you or your loved ones develop symptoms of mental health illness, reach out to your GP for a referral to the Mental Health Team.
Follow the advice of healthcare professionals, take your prescribed medication even if you encounter side effects. Be compassionate with yourself, maintain contact with friends, engage in talking therapy, exercise regularly and express yourself through art."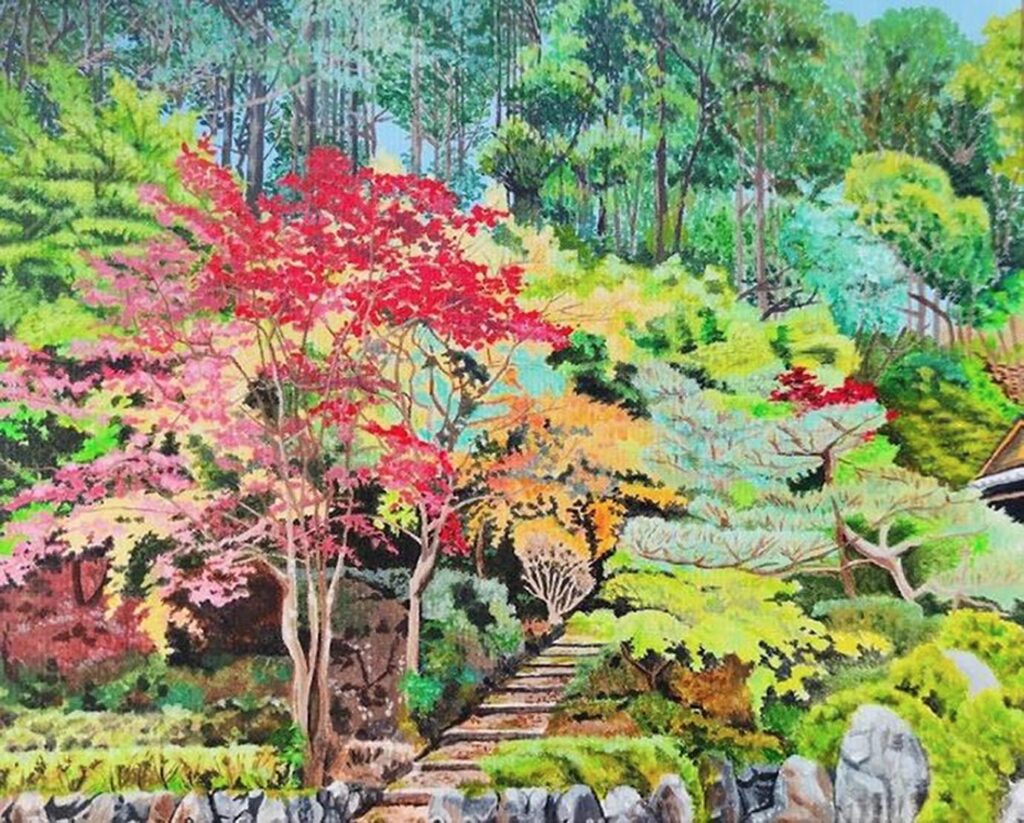 Winnie Chan, Modern Realist Painter in acrylics and oils "Vulnerability": a series of 4 paintings "Vulnerability" is a series of 4 paintings that are inspired by the British nation's experience of the COVID pandemic to date.
Through Winnie's volunteering for the NHS "Ring and Chat" programme and her telephone support with adults at a London residential care home, she noticed people's fear of loneliness whilst living in isolation. Hence Winnie responded by painting the complex emotions that people go through, using vibrant colours to signify their intensity. Often, we think we will impress people with our strengths, but we connect with people through our vulnerabilities.
To the painter, trees represent life and their branches symbolise the different decisions and paths that we choose. Each twist and turn in our life journey by the impact of the current pandemic may lead to a phase of fruition or dryness. Trees also weather periods of snow, hail, thunderstorm, lightning, rain, draught, and sunshine. Here, Winnie wants to engage with the audience the types of vulnerability that have been brought to the surface in our nation.
You can contact Winnie and view more of the painter's artworks via her website www.winniesartstudio.co.uk